Spider Faces T-shirt
The spider faces T-shirt with a spectacular 38 spider faces representing all of the spider families in the UK!
Designed and printed by the Hughes Fam in our Ceredigion basement, we hand print each of our beautifully soft organic cotton T-shirts using traditional methods and eco-friendly water based inks.
The Artwork
This T-shirt has been a labour of love for Ian, he has been working on the design for over a year. The idea started with the book The World Of Spiders by W. S Bristowe, all of the British spiders feature in this amazing book and each chapter starts with an image of the face.
There are over 660 species of spider in the British Isles, many of which require microscopic examination to tell them apart but, they can be grouped into 38 or so families who each share a family resemblance in a way all too familiar to ourselves, their facial appearance. They have  amazingly distinctive eye arrangements.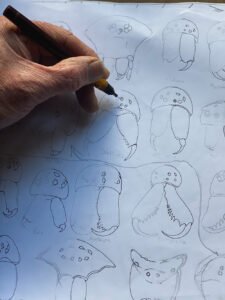 Your T-shirt will come with a free info sheet detailing which face belongs to which spider – it's a fun game to play, it's kept us entertained for hours!
The art work for this T-shirt is from an original pen and ink drawing by Ian.
The T-shirt
The T-shirts are made from 100% beautifully soft organic cotton. They're fair wear and vegan certified.
Printed with white ink on an Anthracite T-shirt.
We will hand print your T-shirt to order, here in Ceredigion. We only use water based inks.
Please allow up to six days for us to print your T-shirt and get in ready to post.
Sizes
T- shirts are a standard unisex fit,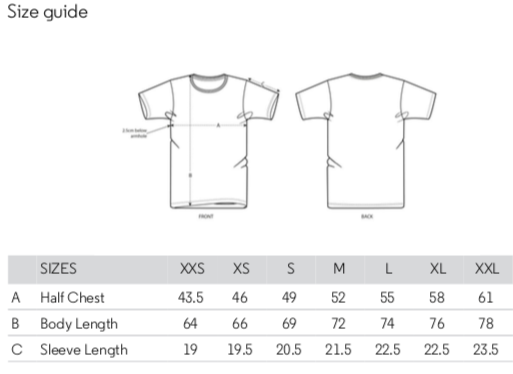 They are machine washable at 30°c
Shipping
Please allow up to six days for us to print your T-shirt for you.
All T-shirts are delivered in plastic free packaging.
Free UK delivery for orders over £40
If there are any problems with your T-shirt, you can return it to us in original condition within 14 days for an exchange or full refund.